We've reached a major milestone in the design of the Southwest Corridor Light Rail Project with the release of the draft Conceptual Design Report, 14 months in the making. The proposed 11-mile extension of the MAX light rail system will connect Downtown Portland, Southwest Portland, Tigard and Tualatin.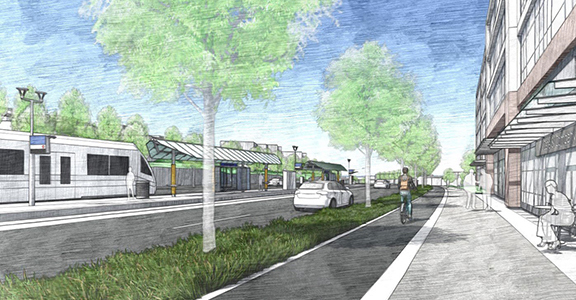 Leading the conceptual design, a joint venture between Mayer/Reed, ZGF and VIA Architecture prepared an overview of the corridor context and history and developed proposed urban design concepts including biking and walking improvements, stormwater strategies, station configurations, structures, streetscape and system elements summarized in the report. Special strategies such as tunnels, flyovers, elevators and even an inclined elevator  – a modern type of funicular – are proposed to respond to the more challenging site conditions along the route.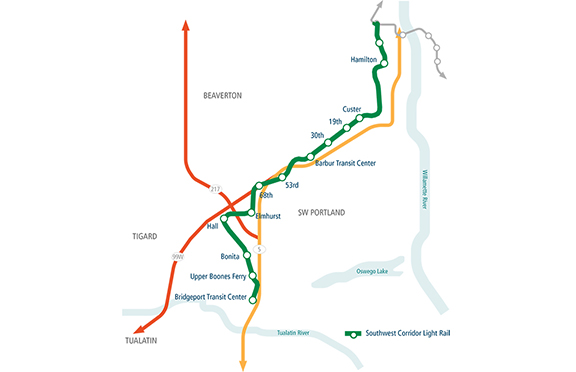 Throughout the process we've enjoyed interacting with the communities along the line. A recent series of open houses shared the concepts and collected community input which the team will use to finalize the report in anticipation of a funding bond measure. There's still time contribute your thoughts until March 27 through TriMet's online open house.