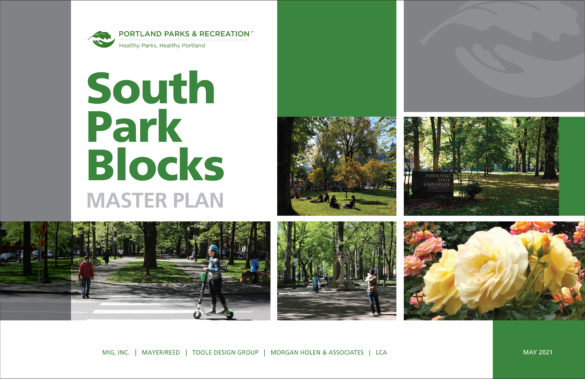 The master plan for Portland's historic South Park Blocks received an ORPA Planning Award in recognition of outstanding planning practices and processes. We are proud to have been a part of the complex planning process for this beloved downtown green space.
The South Park Blocks Master Plan develops a long-term concept for the park's physical rehabilitation as well as a tree succession strategy to improve the resilience of the park's iconic trees. The recommended design respects the park's historic character while addressing accessibility and equity considerations throughout. On the MIG-led project, Mayer/Reed provided plaza planning and alignment for the Green Loop that weaves additional pedestrian and bicycle capacity along the park.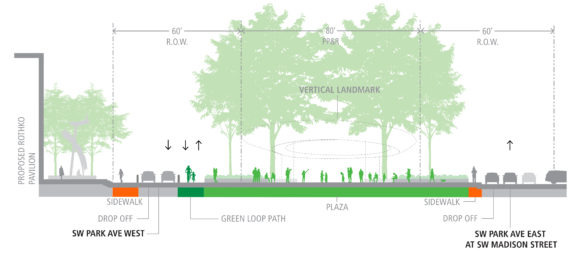 Portland Parks & Recreation accepted the award at the Oregon Recreation & Parks Association (ORPA) conference on November 8 in Sunriver, Oregon.