Two Mayer/Reed projects received awards during the November 3rd ASLA Oregon Annual Awards Soiree.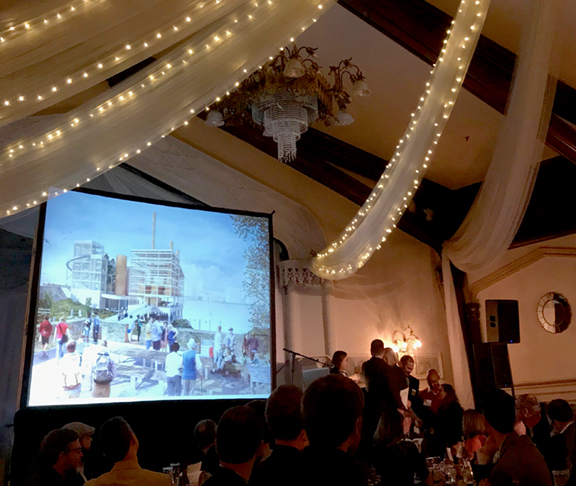 Jurors recognized the Willamette Falls Riverwalk Concept Design with an Honor Award in the Planning and Analysis category. The concept design, developed by Snøhetta, Mayer/Reed and DIALOG, was celebrated for its sensitivity to environment, history and potential to initiate an urban recovery story that's equally remarkable as the falls themselves. The client group is comprised of Metro, Oregon City, Clackamas County and the State of Oregon.
In the Communications category, Mayer/Reed and Portland Parks and Recreation received an Honor Award for the SE 150th & Division Park Master Plan. The jury appreciated how the creative, multi-cultural outreach and engagement efforts in one of Portland's most culturally diverse neighborhoods led to a well-supported park design.
The ASLA Oregon Design Awards honor firms, individuals, and agencies responsible for outstanding works of landscape architecture that promote an enhanced quality of life in Oregon and beyond.