On June 16-18 the long-awaited SEGD Portland Conference will welcome the global design community to meet in person after a two-year delay due to the pandemic.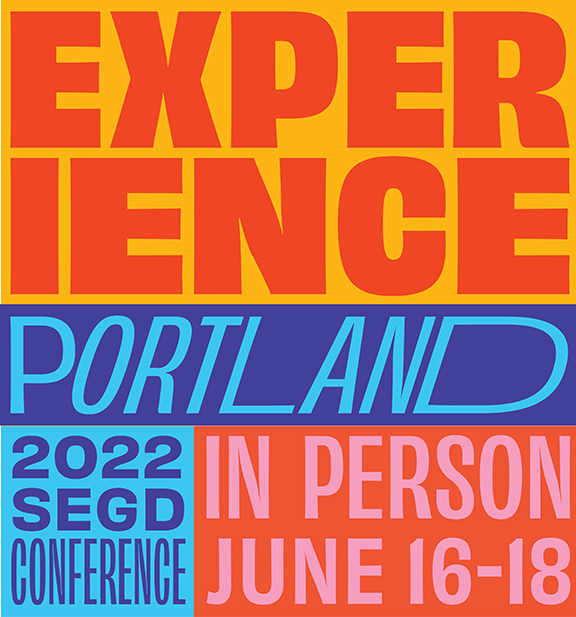 This year a key theme is mentorship and creating access for BIPOC and young designers. As an example, one session in the agenda will feature three Portland area non-profits—Architectural Foundation of Oregon, Comma, and Diversity in Design—engaged in mentorship and community programs seeking to empower BIPOC communities and allies while connecting them within design fields. Together these groups will lead a workshop focused on the impact of informal and formal mentorship programs from high school to working professional.
Mentorship is also central in planning the conference. As conference co-chairs, Kathy Fry, Traci Sym and I collaborated with students in the Portland State University Graphic Design Department's Design Club to develop conference branding. It was an exciting real-world opportunity with valuable hands-on experience for the students—and a lot of fun for us! They developed a bold, vibrant visual language for media graphics, signage, stage backdrops, tote bags and badges, and a custom bike donated for the SEGD Auction.

Working with the students has reminded me of the saying, "you get out, what you put in." As a professional designer with over 25 years in this field, the mentoring experience allowed me to shed my seasoned designer lens and look at the world of design from the perspective of young and upcoming designers. It is rewarding and stimulating. I have shared my career observations with them, and they have opened my eyes with curiosity, personal stories and excitement for the future of design. I'm grateful that I've been able to devote time to build a connection with these promising designers.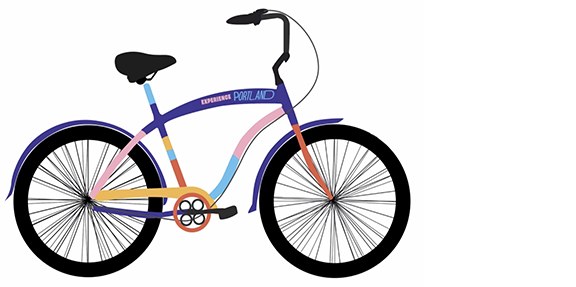 I hope you will join us at the SEGD conference to see their work, share your experience and build bonds with our design community.
---
Conference Co-Chairs
Alper Yurtseven: Mayer/Reed Designer
Traci Sym: +&> Principal, SEGD Vice-President
Kathy Fry: Mayer/Reed Principal, SEGD President