During November we celebrated the legacy of our firm by revisiting pivotal projects through the eyes of founders Michael Reed, FSEGD and Carol Mayer-Reed, FASLA. Their passion for design and equitable public spaces has shaped communities and defined the design studio of Mayer/Reed.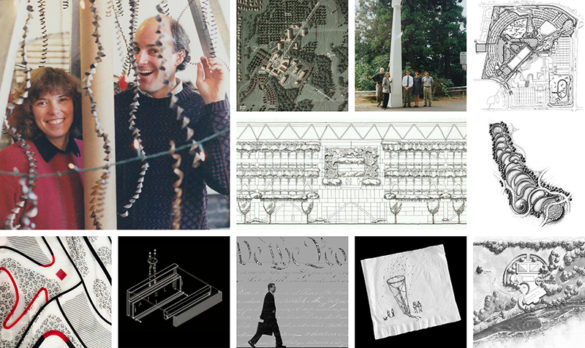 Throughout the year leading up to our Founders Month, we unearthed archived drawings and sketches from significant projects of the last four decades. We marveled at the work, along with the reminder that although tools and technology have changed, the core of good design remains. Earlier this year, Carol and Michael shared reflections on how key projects and creative design staff influenced their careers and the firm over time.
Today, Owners/Principals Jeramie Shane, ASLA and Kathy Fry, SEGD lead the studio along with Associate Principal, Shannon Simms, ASLA. We are rooted in the values of environmental stewardship, collaboration and community upon which Michael and Carol established our practice. As we forge ahead, we celebrate the importance of passing down our rich firm history. We hope you've enjoyed this look back with us.