In an online open house, the City of St. Helens, Oregon recently revealed the preferred concept for their long-awaited riverwalk. Former industrial lands are one step closer to becoming a community gathering place with public access and recreation along the Columbia River.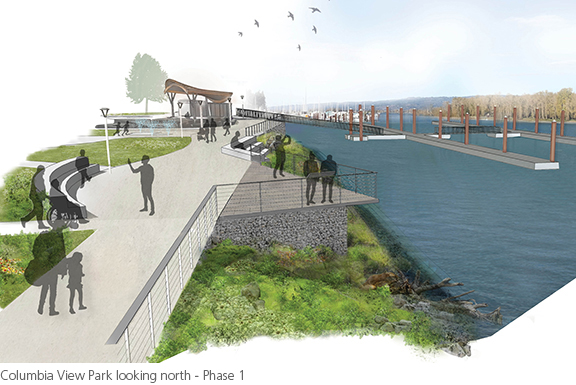 The Mayer/Reed-led design transforms approximately half mile of the river's edge into a linear park adjacent to old town and future mixed-use development. Meandering pathways, seating areas and overlooks will invite activity and memorable riverfront experiences such as skipping stones, bird watching, kayaking, exploring natural and cultural history or attending an outdoor concert. Riparian and shallow water habitat improvements will be inviting for fish and wildlife as well.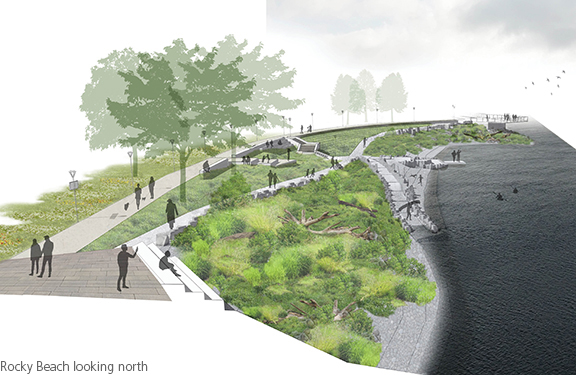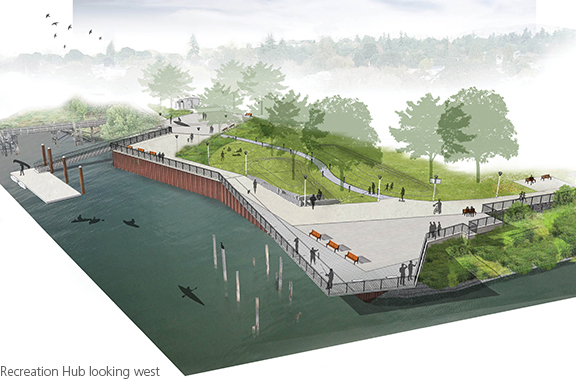 Construction of the first phase is planned to begin this summer. To learn more about the project visit the St. Helens Riverwalk Project website.