What are your fondest childhood memories of explorations in nature? How did these experiences influence your values? How do we engage today's families in natural settings, so they pass along the importance of environmental stewardship? How do we best create a balance of park amenities with preservation of the wild?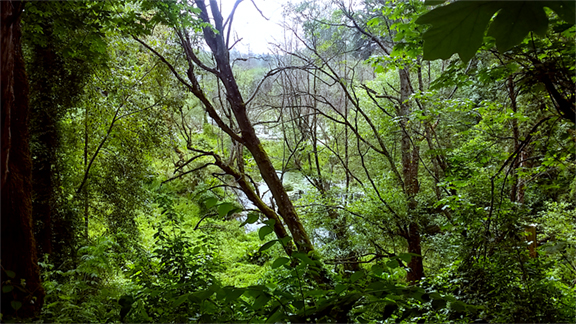 These are salient topics of conversation in the planning of Errol Heights Park in SE Portland. If you haven't discovered it first-hand, this choice locale is known for its spring-fed ponds, beavers, and steep, wooded terrain. Formerly private home sites, it's now a 16-acre public space with minimal improvements. It reminds us of the rich, feral landscapes we experienced as kids.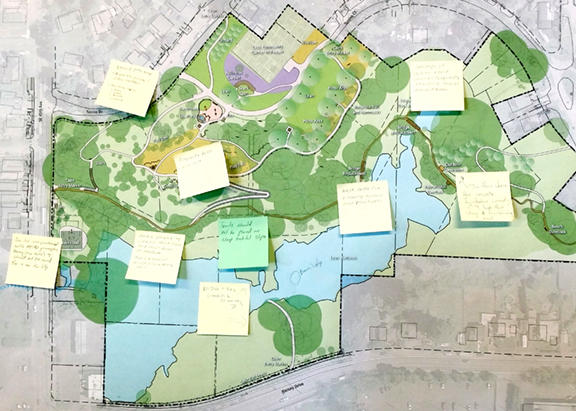 At a public open house earlier this month, Portland Parks and Recreation and the design team shared a proposed park plan that takes a light touch. It preserves the habitat of the lower natural wetland and riparian areas, improves the trail system and provides a low-impact, upland area for overlooks, nature play, picnics and community gardens. We had one-on-one conversations with neighbors and families, as well as educators who regularly use the space for environmental education. They shared their insights regarding park amenities, character and themes. Even the youngest attendees got involved, creating imaginative playgrounds with tactile materials.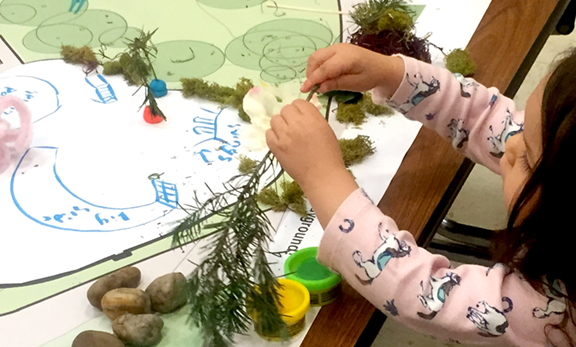 The community's feedback will be reflected in our refinement of the park design.