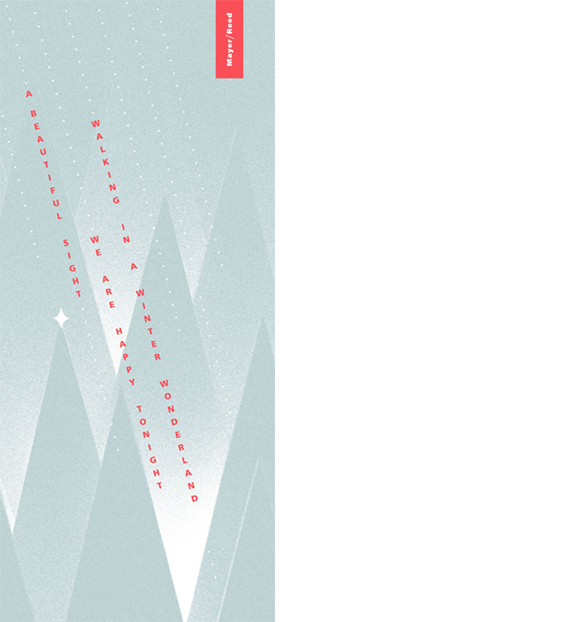 This year's holiday greeting is inspired by traditions old and new. In Mayer/Reed's early years, we created a series of holiday cards by photographing an object, manipulating the image and overlaying a message. The process, tuned to the tools of the day, was driven by our interest in object, form and the process of making.

For 2017 we revisited this approach and took delight in light and shadow studies created by twinkle lights illuminating a scale model of a new M/R holiday tradition – a festive lobby art installation.
Wishing you a magical holiday season filled with your own traditions – old and new.