Mayer/Reed congratulates Michael Abbate for his election to the 2013 Class of Fellows for the American Society of Landscape Architects. Mike was inducted on Monday, Nov. 18 at the annual meeting held in Boston, MA. As Director of Portland Parks and Recreation, he is an accomplished landscape architect whose work has encompassed both public and private sectors. We truly appreciate Mike's special insights into the importance of public spaces and the value of design.
The American Society of Landscape Architects (ASLA) Oregon presented Mayer/Reed with a Merit Award in Transportation for our work on the Darlene Hooley Pedestrian Bridge at the annual Design Award Soiree held November 1st.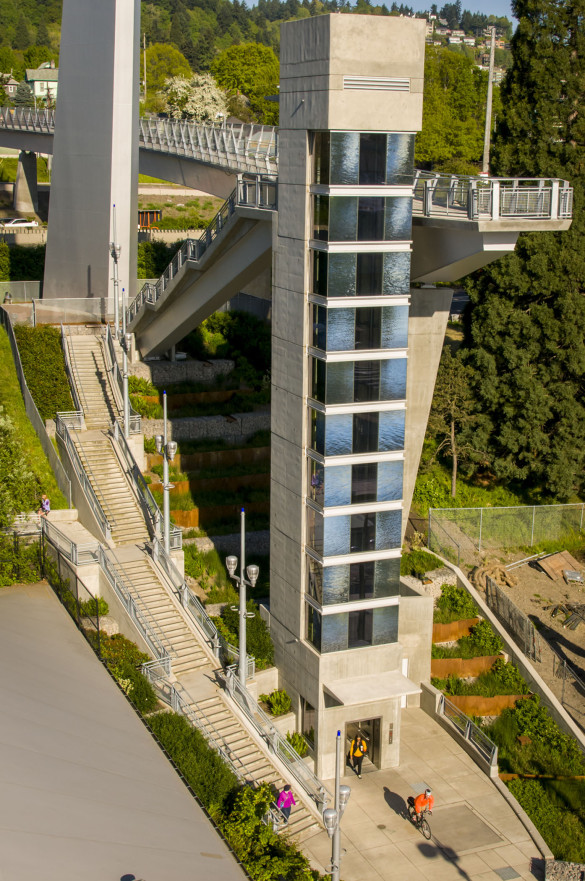 The jury appreciated Mayer/Reed's collaboration with the bridge engineers and architects in achieving a project that is elegant in form and compelling for pedestrians. We are honored to be acknowledged for our contributions to the bridge's interface with two distinct neighborhoods, as well as our input on the design of the bridge itself. Now, it's great to see the bridge in active use, with people using it every day, even making the choice to take the stairs!
The ASLA awards program recognizes the best in the landscape architecture of public places, residential designs, campuses, parks and urban planning projects in Oregon.