Mayer/Reed principal and owner, Kathy Fry, has been recognized as a Women of Vision Awards Honoree by the Oregon Daily Journal of Commerce (DJC). The award honors women who are shaping the built environment in Oregon and Southwest Washington via technical skill, leadership, mentorship, community involvement and promotion of industry diversity. The DJC celebrated the honorees during an October 26th event at Portland's Sentinel Hotel.
"It's an honor to be recognized and inspired by the amazing women with whom I share this year's award," says Kathy. "These women are shaping the local AE community and creating opportunities for future generations."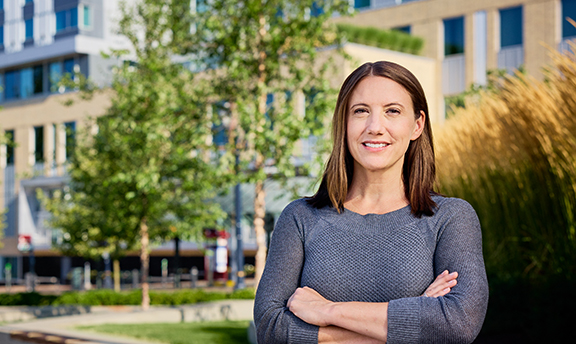 In her role as principal of Mayer/Reed's visual communications group, Kathy is known for her strong leadership in design, business operations and mentoring. She has been recognized with design awards by the Society for Experiential Graphic Design (SEGD) and the American Society of Landscape Architects (ASLA). Clients and design partners value her vision, collaborative approach and her ability to engage larger teams in project development. With a belief in an inclusive and collaborative design process, Kathy builds trust and empathy through thought provoking questions, leading with the "why" before the "what" and "how" of a design solution. She has pushed the studio's approach to workshops and information gathering to consider inequalities relating to gender, identity, neurodiversity, privilege along with physical ability.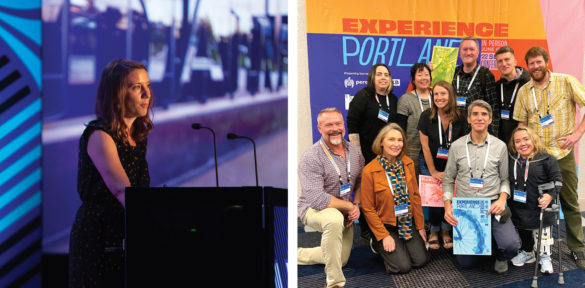 As the second-generation of women ownership, Kathy continues the firm's legacy by providing opportunity for disadvantaged professionals. She spearheaded Mayer/Reed's diversity, equity and inclusion (DEI) program and led an internal process to review and restructure firm practices to recognize and reduce ingrained bias and establish policies that promote diversity. Along with this, she strives to provide an emotionally genuine and humble example as she makes space for ongoing learning and personal growth within the firm.
Kathy is dedicated to mentoring within the Mayer/Reed studio and with design partners, paying forward the guidance she received early in her career. Outside of the studio she has donated her time to academic mentoring, providing architecture and graphic design students opportunities for advice, critique and studio visits as they prepare for their careers.
Committed to advancing the profession, Kathy is deeply involved in SEGD, serving on the Board of Directors Executive Committee as both vice president and her current role as president.