Efforts to restore Native American visibility and culture on the Willamette River are underway in an initiative known as the Waterfront Education Park at the Oregon Museum of Science and Industry (OMSI) in Portland. Through a Metro grant, OMSI is partnering with the Affiliated Tribes of Northwest Indians (ATNI) and the Columbia River Inter-Tribal Fish Commission (CRITFC) to envision a Center for Tribal Nations (CTN) and Waterfront Education Park (WEP) to restore the Native American community's presence on the river. The riverfront park, open to the public, will advance multi-tribal visibility by sharing culture, histories, traditional knowledge, ecological stewardship and perspectives on climate change.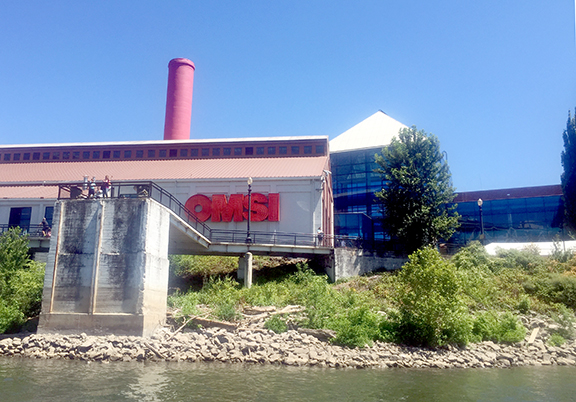 Mayer/Reed, as the design lead on the Waterfront Education Park, is working closely with OMSI, tribal representatives of the greater Portland metro region and multiple city agencies. We are also coordinating with an architectural team that is exploring feasibility of the Center for Tribal Nations within the planned OMSI district. We are currently participating in a series of listening sessions with Native American inter-tribal leaders and members to learn how we can assist in creating long overdue Indigenous representation and greater visibility in the central city and along the river. New overlooks and an over-water trail segment are being considered as ways to provide enhanced river perspectives. We're also exploring ideas for gathering spaces and outdoor classrooms for use by native communities and story-telling. Additional works by tribal artists, such as those incorporated on the Tilikum Crossing, may be featured along the waterfront.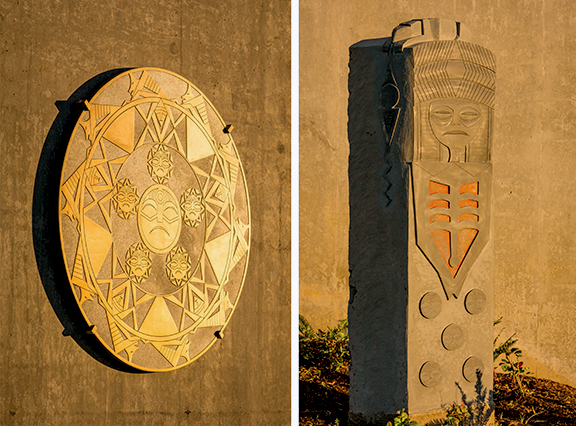 The WEP will serve as an extension of OMSI's mission to further knowledge of science and technology, while framing these topics within the context of river health and cultural, historic and Indigenous knowledge relative to the Willamette River and the Pacific Northwest. First foods, in addition to nourishing native peoples, hold religious, cultural, economic and medicinal significance for Indigenous societies. Plantings such as tule, wapato and camas can be used throughout the site to underscore their relevance to seasonal food cycles, for example. Creating greater connections of site to the river through extensive bank restoration will provide critical migratory fish habitat within Portland's Central City.
This WEP work strives to advance the vision for meaningful, innovative, and educational public open space, habitat and shared experiences of the Willamette Greenway Trail through the OMSI property. Our previous work with Portland's Bureau of Environmental Services (BES) and GreenWorks, PC on the Hawthorne Crescent design (a public-private parcel of waterfront between OMSI and the Hawthorne Bridge) will knit seamlessly into the OMSI property improvements.
We are honored to be a part of the CTN/WEP team and look forward to learning more through tribal listening and work sessions, site explorations and public forums to gain valuable input from the community at large. To everyone's benefit, the result will be a deeper, shared understanding of the river and our relationship to it informed by the narratives, perspectives, insights and knowledge of Native Americans.