The City of St. Helens, Oregon has selected Mayer/Reed to lead design of a destination riverwalk along the Columbia River. The project will create recreation space, community gathering areas and environmental restoration through improvements to Columbia View Park and adjacent former industrial property.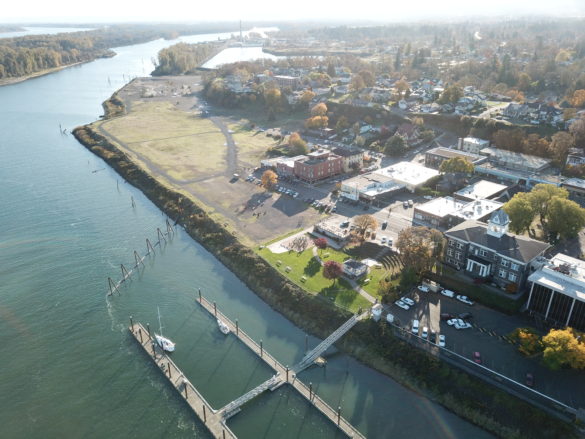 Since 2014, city leaders have worked toward reconnecting the community to a riverfront once dominated by industry. With the purchase of former mill sites, the City seeks to establish a new riverfront district. The riverwalk will be the first built project and an economic driver for the greater riverfront redevelopment.
The riverwalk will proceed in phases with the first phase improving the existing Columbia View Park and a portion of adjacent vacant property. Improvements to the riverbank, a new outdoor performance venue and riverwalk structures and amenities will set the tone for phase II which will provide conceptual design for the remaining 2,870 feet of riverwalk.
In a separate project, Mayer/Reed will support an Otak-led team in establishing infrastructure for the planned mixed-use development. The work will ensure seamless pedestrian and landscape connections between the riverwalk and the development.