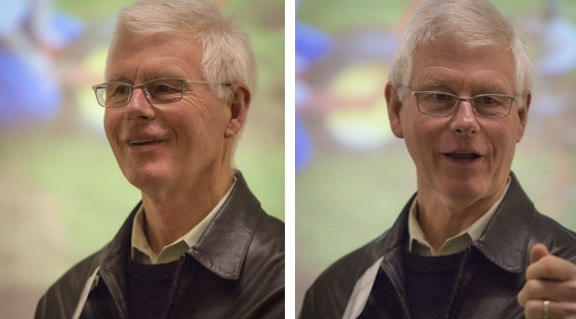 A giant bird's nest? Bottle shaped houses? Wind swept fantasy villages? When were you presented with the opportunity to work on a truly unique creation by an artist you have admired for many years? For me, this dream recently began to unfold.
In the freezing temperatures of the early winter morning, I met Patrick Dougherty, the internationally acclaimed sculptor of Stickwork. Patrick arrived at the Portland Children's Museum to meet with museum staff and Mayer/Reed designers to brainstorm an installation at the Outdoor Adventure, a new nature-play exhibit.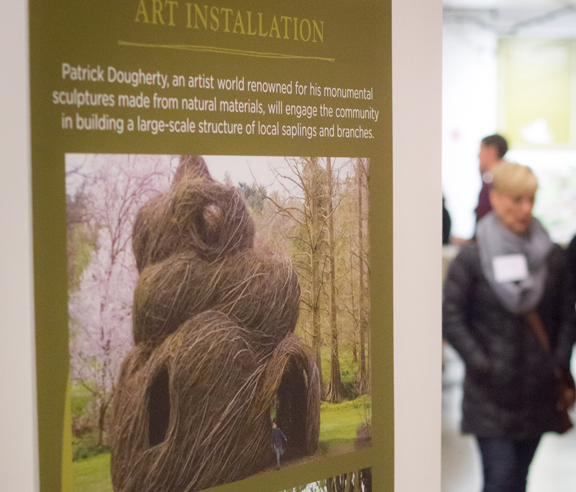 Opening on Earth Day, the Outdoor Adventure grounds will push forth a bounty of colorful new plantings, flowing streams and play opportunities, followed in June by Patrick's burst of creative energy and artful vision. Under his masterful guidance, tons of Pacific Northwest native saplings will be twisted and woven into a temporary expression by a team of volunteers. Portland will have its own Stickwork creation to be experienced by kids of all ages.
For those of us in the design professions, we find ourselves on occasion in the presence of masters: masters of exceptional vision, interpretation, and artful expression. For me, Patrick Dougherty is one such master. After more than a decade of admiring his creations of whimsy colliding with nature, I will now have the chance to experience first-hand his unique interpretation of humor, habitat and history. Sweet!