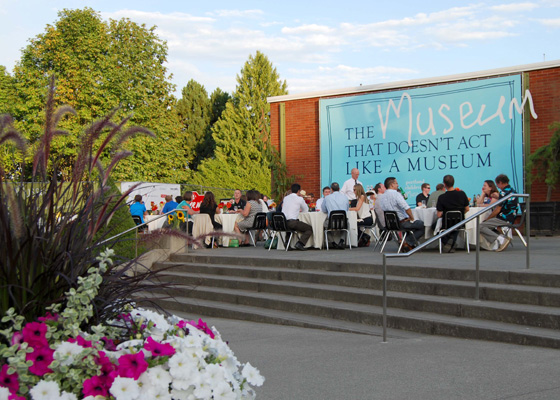 On August 7, members of the community, Portland Children's Museum and consulting/construction team gathered to "think like a kid again," while raising money for the Architecture Foundation of Oregon (AFO). Mayer/Reed, Hennebery Eddy Architects and Andersen Construction hosted a picnic and hardhat tour of the new Outdoor Adventure underway at the museum. Sponsored as part of the Dinner with an Architect program, the event contributed to AFO's mission to create awareness of our designed environments.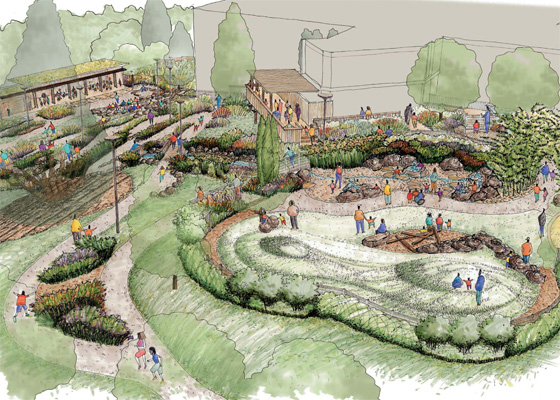 Mayer/Reed's design for the Outdoor Adventure was inspired by Richard Louv's book, Last Child in the Woods. It will reconnect children and their families with nature and learning through active, engaging, outdoor experiences. The wooded hillside will feature a rocky streambed, splash puddles, bridges, trails, sand pit, hide-outs, plant thickets and hut-building areas for kids to explore. Hennebery Eddy Architects' timber shelter provides a flexible location for special events, camp-outs and art projects.
Thank you to the Portland Children's Museum, donors and skilled craftsman working on behalf of the project. We look forward to its opening on Earth Day, 2014!