During April, we reflected on the significance of the month in the Pacific Northwest. Nature has shaken off its winter rest and has fully awakened, treating our senses to an explosion of color, scent and birdsong. The month also features a convergence of green celebrations. These acknowledgements honor ideas that are essential to our work but are not limited to a certain month. Together, Earth Day, Arbor Day, World Landscape Architecture Month and Frederick Law Olmsted's birthday form a tapestry of ideals that we put into practice every day throughout the year.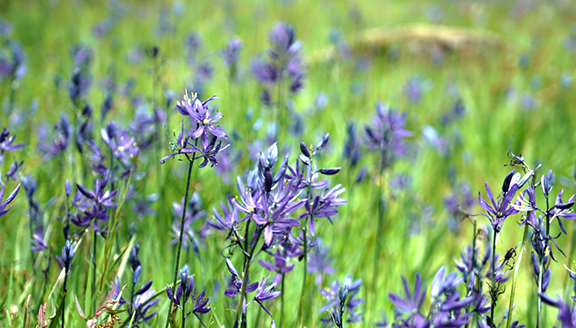 Mayer/Reed is dedicated to upholding the principles of sustainability and green design as well as advancing our understanding and practices as new strategies emerge. Social sustainability in its many forms, though difficult to measure, also remains a focus of our firm. We recognize that a sustainable design ethic is not static, but constantly evolving. It demands our advocacy, exploration and willingness to consciously lead and adapt.
We are fortunate to work together with forward-thinking clients and partners who are devoted to addressing climate action plans, reducing our carbon footprint, preserving natural resources and wildlife habitat, enhancing water quality and creating healthy, equitable places for people. We thank these clients, partners and consultant teams for their commitments to addressing environmental and social challenges as we foster sustainable design. So much is necessary and, with teamwork, so much is possible.