On this last day of Landscape Architecture Month in the year 2020, we are continuing to respond to the challenges of extended stay at home directives. We are also trying to imagine what a return to "normalcy" will look like in our households, neighborhoods, public spaces and larger communities.
We, as landscape architects and designers, are looking beyond our own backyards to further consider how shared outdoor spaces will function. We long for our accustomed physical and social connections; yet it remains difficult to grasp the large and small steps to regain what suddenly has gone missing. Will these spaces be more profoundly valued as social sanctuaries and essential to peoples' lives?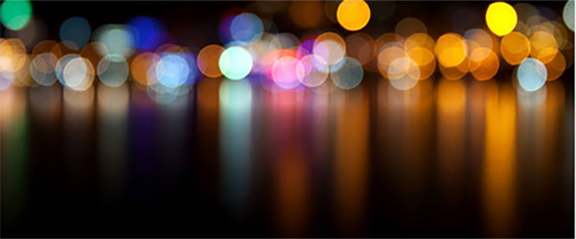 This experience of imagining adaptations to life beyond the mandates of COVID-19 reminds me of the difficult reckoning with our shock and vulnerabilities after the 911 attacks in 2001. The threat was different, but the feeling of fear was impactful. I recall how the opening of the newly christened Vera Katz Eastbank Esplanade was transformed into a sacred space for those who gathered. Rather than the planned gala celebration of the Eastbank, city staff and event sponsors came together to organize the Illuminata, a nighttime candle-light vigil. It was held in solidarity with the many people across the nation who were deeply affected by the crisis. A procession formed a continuous ribbon of humans and light along the east and west banks. The ribbon spanned across two bridges of the Willamette River. Its mirrored procession was reflected on the surface of the river. Public participation in the Illuminata was far greater than we ever expected. I still think about the impact, peace and beauty of coming together in that moment: a powerful, emotional, shared experience that was all about hope. For many of us, we were able to move forward, in part, from that point.
Now, as we stay home, our expressions of hope and solidarity are experienced very differently. We realize it's unrealistic to think that any single point in time will acknowledge the end of a world pandemic. Unlike declaring an end to a war, there will be no exact moment that helps us attain closure. How will we gain a post-pandemic perspective, given the effects of the human tragedy and disruption that we are currently experiencing? Collectively and individually, we will all remain profoundly shaped by this experience.
Over time, we will resume family and friend gatherings, sports, festivals, farmers markets, parades and concerts, the "normal" activities in the spaces that we once took for granted. It is my hope that we reflect upon and recognize the value of our shared spaces. Will they, in an entirely new way, begin to feel sacred?