Last week the Portland Design Commission presented their third annual Design Excellence Award to the Elks Children's Eye Clinic on Oregon Health & Science University's Marquam Hill campus.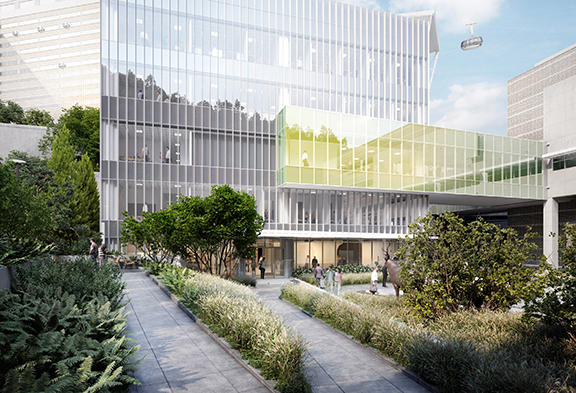 "The building and landscape work together to create a place of healing. They are elegant in their simplicity," noted Julie Livingston, Portland Design Commission Chair. "The site plan organizes and makes sense of competing uses in a manner that improves the pedestrian environment and benefits both the new building and also the existing Casey Eye Institute."
The building received Design Commission approval last fall and is under construction. The design commission lauded NBBJ's architecture, Mayer/Reed's site design and OHSU's commitment to design on their urban campuses. Carol Mayer-Reed accepted the award on behalf of the team at a Portland City Council meeting, May 1.