The City of Portland is walking its talk. The historic City Hall will receive an eco-roof to underscore the city's Green Building Policy and its commitment to sustainability.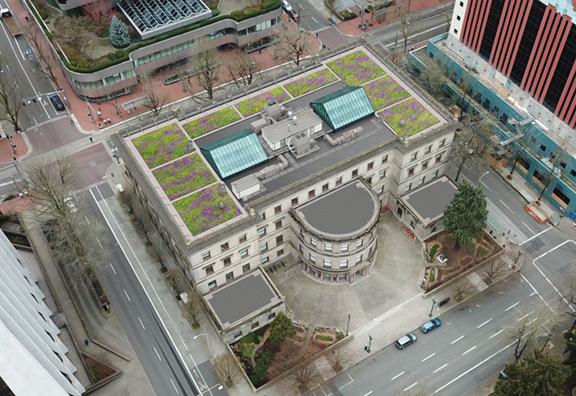 Approved last week by the Historic Landmarks Commission, the eco-roof design must be compatible with the 1895 building's historic character, including views from the surrounding towers above. Mayer/Reed's formal layout creates panels of framed sedum plantings over areas of roof that can withstand the extra saturated weight.
As part of a roof replacement and exterior surfaces renovation led by Architectural Resources Group, Mayer/Reed designed the eco-roof to be economical and low maintenance, while maximizing ecological and aesthetic benefits. Initially, the team wasn't sure that an eco-roof would work due to weight, but then determined that a thin profile cinder system would meet requirements.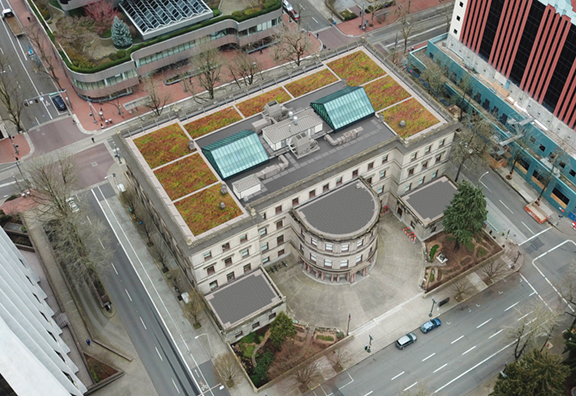 The eco-roof will feature a mix of 12 drought-tolerant plant species including sedum and flowering bulbs to create seasonal interest. At certain times of the year, the vegetation will be take on a red hue, rather than green.