Portland Parks & Recreation has selected Mayer/Reed to lead the design of Mill Park in East Portland's Mill Park neighborhood. The design will activate 5.66 acres of currently undeveloped land as a recreation focal point for the racially and culturally diverse community, creating a welcoming destination for year-round activities. A 2017 approved master plan identified publicly desired amenities such as gathering and picnic spaces, a shelter, sports fields, splash pad, community gardens and a playground.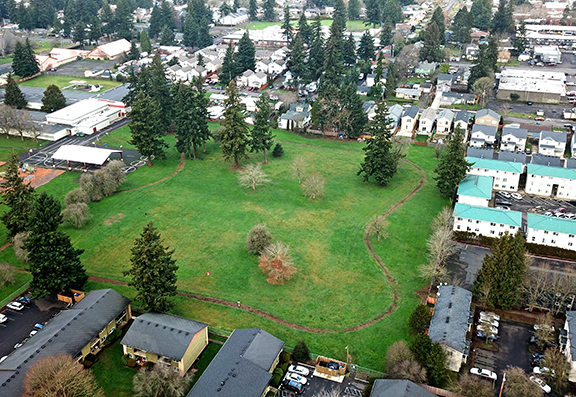 The Mayer/Reed team will advance a design that celebrates the growing neighborhood. Our team, led by Jeramie Shane, ASLA and Tim Strand, ASLA, includes local artist Alex Chiu in support of art and community representation. Alex is an illustrator, educator, painter and muralist whose colorful work evolves from engagement with community members. The balance of the consultant team comprises minority-owned, woman-owned and emerging small business firms.
The team has started public involvement and technical investigations for the park which is expected to open in the summer of 2024.