ASLA National has launched a mobile friendly, online guide to over 48 significant landscapes in Portland. The Landscape Architect's Guide to Portland is organized into tours under categories such as grand parks, social equity, wildlife, water, and health. It includes site reviews along with addresses, maps, bike and transit routes.
As one of 11 local landscape architects who contributed, I was asked to be the guide for the Water Tour and demonstrate how Portland leads the nation with the development of green infrastructure. The Water Tour showcases a range of public open spaces that highlight ways Portland experiences, expresses, treats, uses and celebrates water. To tell this multi-faceted story, I reviewed Tom McCall Waterfront Park, the Water Pollution Control Laboratory, the Rain Garden at the Oregon Convention Center, Sandy Blvd. Streetscape, and the Amy Joslin Memorial Eco-roof at the Multnomah County Building.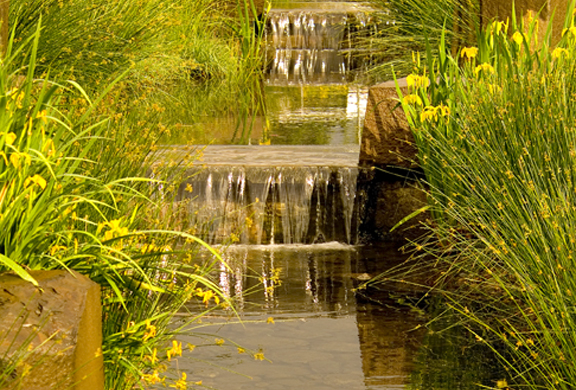 Portland is a walkable, bikeable tour-friendly city. It's a city without a single, stand-out landmark; yet increasingly we see visitors on the streets with maps and mobile devices exploring our many nooks and crannies. Through the eyes of visitors, this is an opportunity to ask ourselves, what has Portland done right? What can other cities learn from Portland? What is Portland doing to maintain our quality of life and continue to become even more sustainable?