Join Mayer/Reed and SRG Partnership for a Dine & Design event on the 6th floor terrace of the OHSU Knight Cancer Research Building. The August 18 event is part of the Architecture Foundation of Oregon's (AFO) series that brings people together to experience exceptional designed spaces. Dine & Design raises money to support AFO's programs, including Architects in Schools.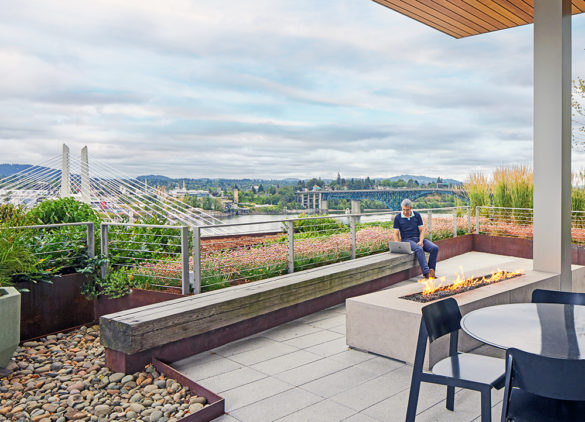 The Mayer/Reed-designed outdoor terrace of the LEED platinum, state-of-the-art building in Portland's South Waterfront District extends the social gathering space of the building's adjacent "intellectual lounge" and captures stunning views to the east. You won't want to miss this dinner with a view!
We look forward to sharing the design story, amazing views, good food and camaraderie with colleagues and design enthusiasts. Visit afo-oregon.org for more information.