On October 10th, the Architecture Foundation of Oregon (AFO) hosted its 30th annual Honored Citizen event in recognition of 2023 honoree, Hermann Colas Jr. Mr. Colas established Colas Construction in 1997 and the family-run business has gone on to record-breaking achievements such as leading the $39 million Oregon Convention Center renovation, the largest contract of any BIPOC contracting firm in the state.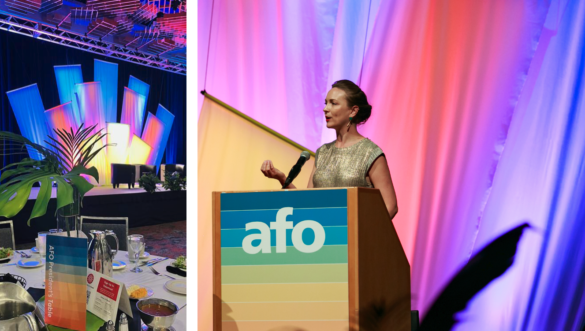 The spectacular and heartfelt evening at the Oregon Convention Center featured stage and tablescape design contributed by Mayer/Reed. Inspired by Colas' Haitian heritage, we crafted lush foliage accents, branded table graphics and a dramatic stage design lit with the changing colors of a sunset. The installation offered a perfect backdrop for an outpouring of enthusiastic storytelling in praise of Hermann Colas' contributions to the region's built environment.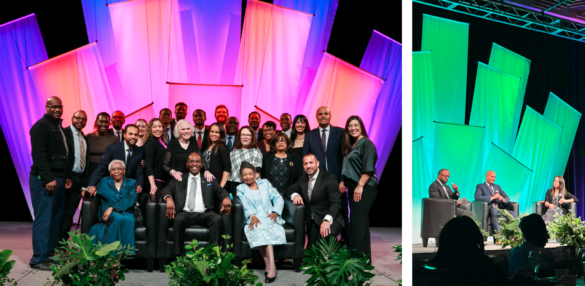 The warmth and respect for Mr. Colas was palpable at the event. It was a joy and privilege to participate in celebrating Hermann Colas, Jr. and the 30th anniversary of AFO's Honored Citizen Award.
Photos by Mayer/Reed and Andrea Lonas