Famed for its 10 spectacular waterfalls and network of hiking trails within densely wooded canyons, Silver Falls State Park, southeast of Salem, recently opened a new day use area and falls viewpoint.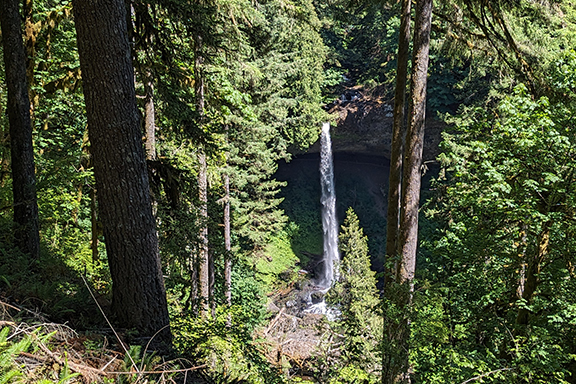 As part of the first phase of Oregon Parks & Recreation Department's (OPRD) major improvements to celebrate the centennial of Oregon's largest state park, Mayer/Reed designed a new accessible viewpoint and North Canyon Day Use Area, with a trailhead, picnic area and parking. Now visitors can experience a dramatic view of the 136-foot North Falls with just a short, accessible walk (or roll) into the park.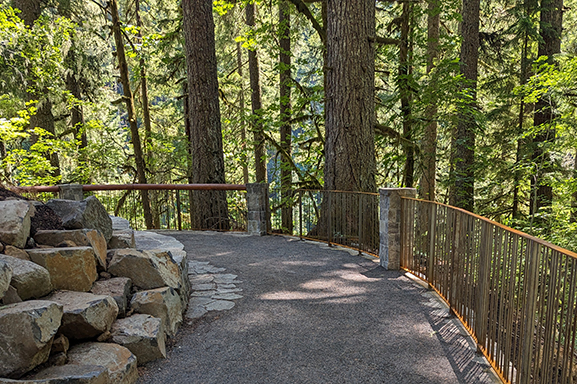 Universal accessibility is at the forefront of the design for the viewpoint and 0.6-mile OPRD-designed trail. "It's like threading a needle," said landscape architect and project manager, Anne Samuel. "With limited space working on a ridgeline, careful consideration goes into protecting natural resources, creating a high-quality aesthetic and ultimately making it welcoming to people with a variety of physical abilities."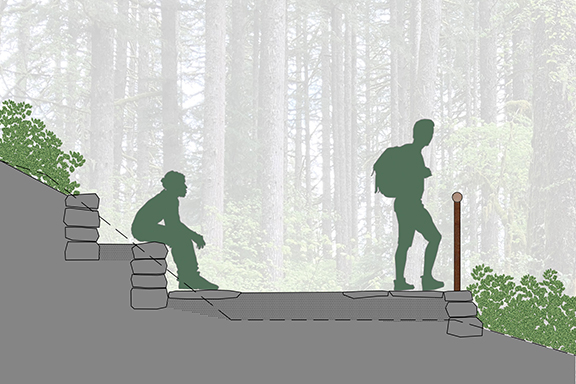 Mayer/Reed worked with OPRD on these visitor improvements based on our earlier master plan for the north end of the park and collaborated with KPFF to fit the day use area into the forested surroundings. The revegetation strategy includes a few trial species which OPRD will monitor for resiliency toward climate change.
More improvements are in the works for this corner of the state park. Mayer/Reed is working with KPFF on the new North Gateway District just across the highway from the North Canyon Day Use Area. We're beginning design for a new campground with an estimated 50 campsites to expand your Silver Falls camping options which is set to open in 2025.